Persistence: Continuing the Struggle for Suffrage and Equality, 1848-2020
This exhibit recognizes the champions at all levels of work who struggled to achieve voting rights for women in Minnesota, and whose example still serves activists in our community today. We commemorate these women and their work in Ramsey County and their contributions to American history and to the rights of women in this exhibition.
View Exhibition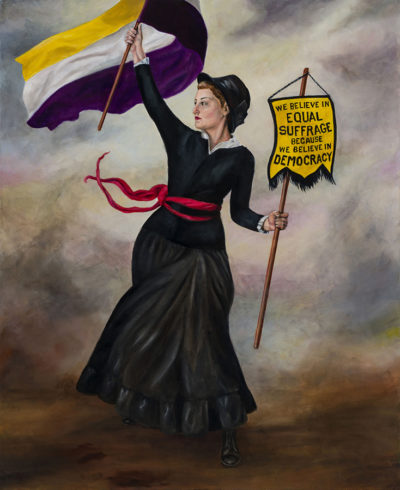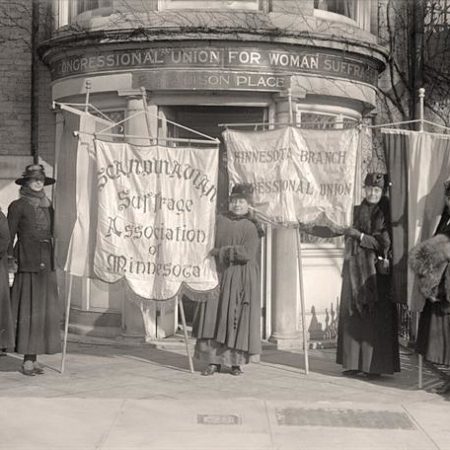 About the Exhibit
The exhibition features historical information and photos, interpretive panels, and objects that tell the stories of the Minnesota women who were leaders in the fight for suffrage and women's right. The exhibition provides historical background on the Suffrage movement nationally and in Minnesota, while relating the struggle to current events. The exhibition also features original portrait art of some of these leaders, commissioned by RCHS and created by local, Minnesota, South Dakota, and New York artists.
More About the Exhibit
Highlights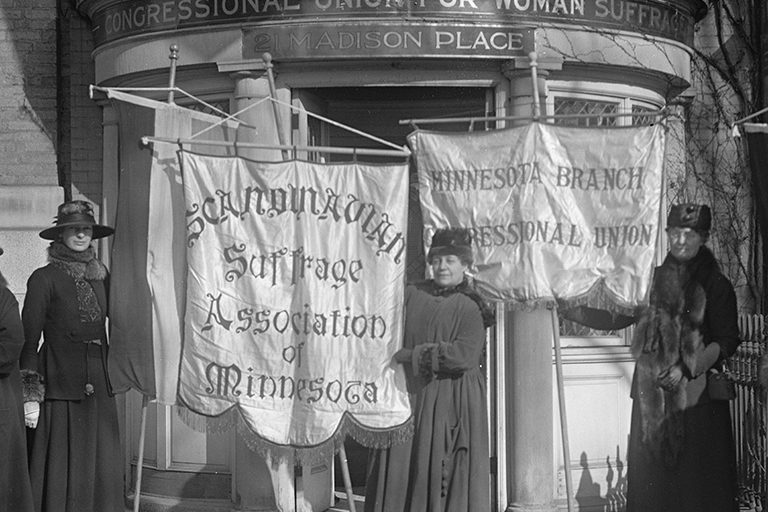 The Ramsey County Historical Society has created a series of events and History Revealed programs around the Persistence exhibition. See the link for more information.
Related Programs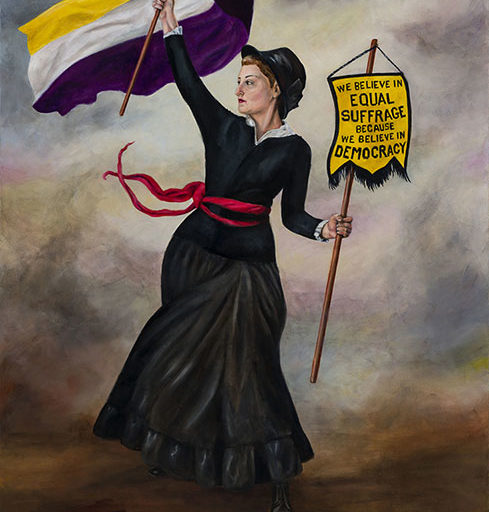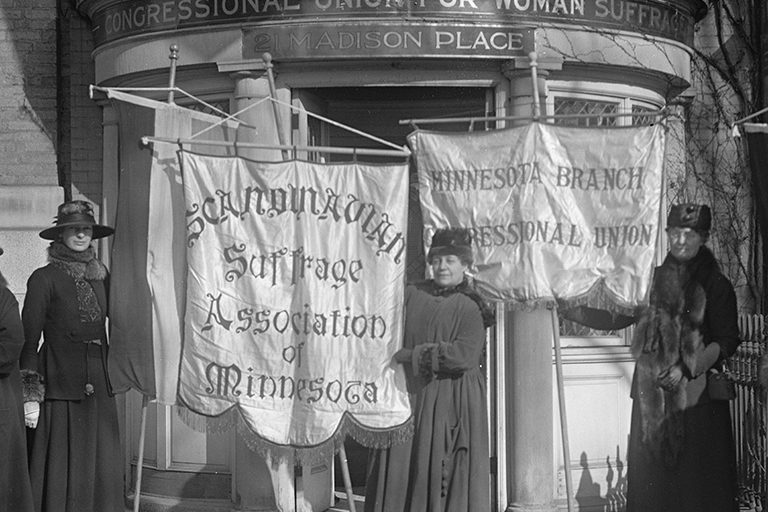 The original artwork and interpretive panels have been installed in the RCHS Exhibition Gallery in Landmark Center in downtown St. Paul. The in-person exhibition will be open through the end of 2021. For Landmark Center hours and policies, see their website at the link below.
Landmark Center Home Page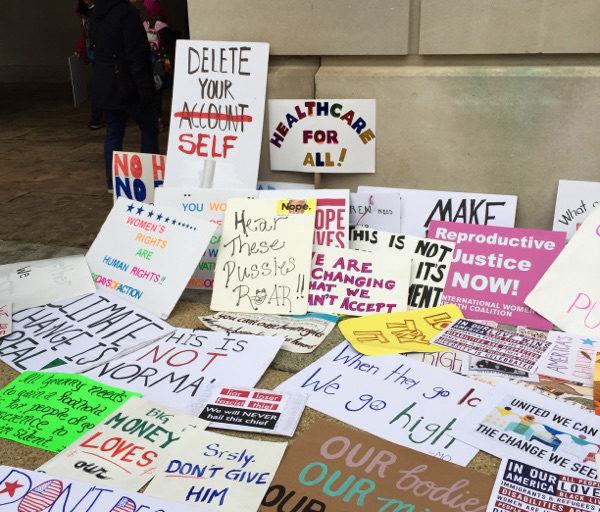 RCHS member Judy Kishel participated in the Women's March on Washington in 2017. Hundreds of thousands of women all over the country marched for equal rights, and thousands more traveled to Washington D. C. to participate in the march on the U.S. Capitol. Judy Kishel shares her memories and photos from that eventful day in Washington D.C.
Memories of the Women's March on Washington 2017