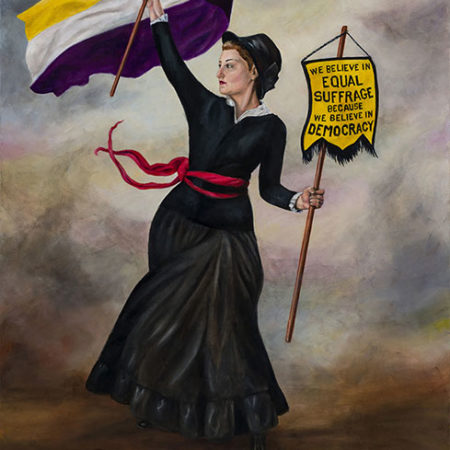 Persistence: Continuing the Struggle for Suffrage and Equality, 1848-2020
The Nineteenth Amendment to the United States Constitution passed in Congress on June 4, 1919. It was ratified, or approved, by three-fourths of the states on August 18, 1920. In thirty-nine words, women gained the right to vote throughout the country. At that time, and still today, some states make voting more difficult for some African American, Native American, and newly immigrated women and men. Minnesota women worked in the struggle for suffrage as early as the 1860s. They formed organizations to educate legislators and the public about the need for equal suffrage. They raised money, organized parades, and brought in speakers from across the country and Europe to support the cause. Many of these women also worked for other causes, such as child labor laws, labor rights, prohibition, birth control, race relations, and world peace. The activist women featured here, and so many more, PERSISTED, understanding that social change often requires great struggle over decades. Artwork: "Theresa Peyton" by Klaire A. Lockheart.
To the Exhibition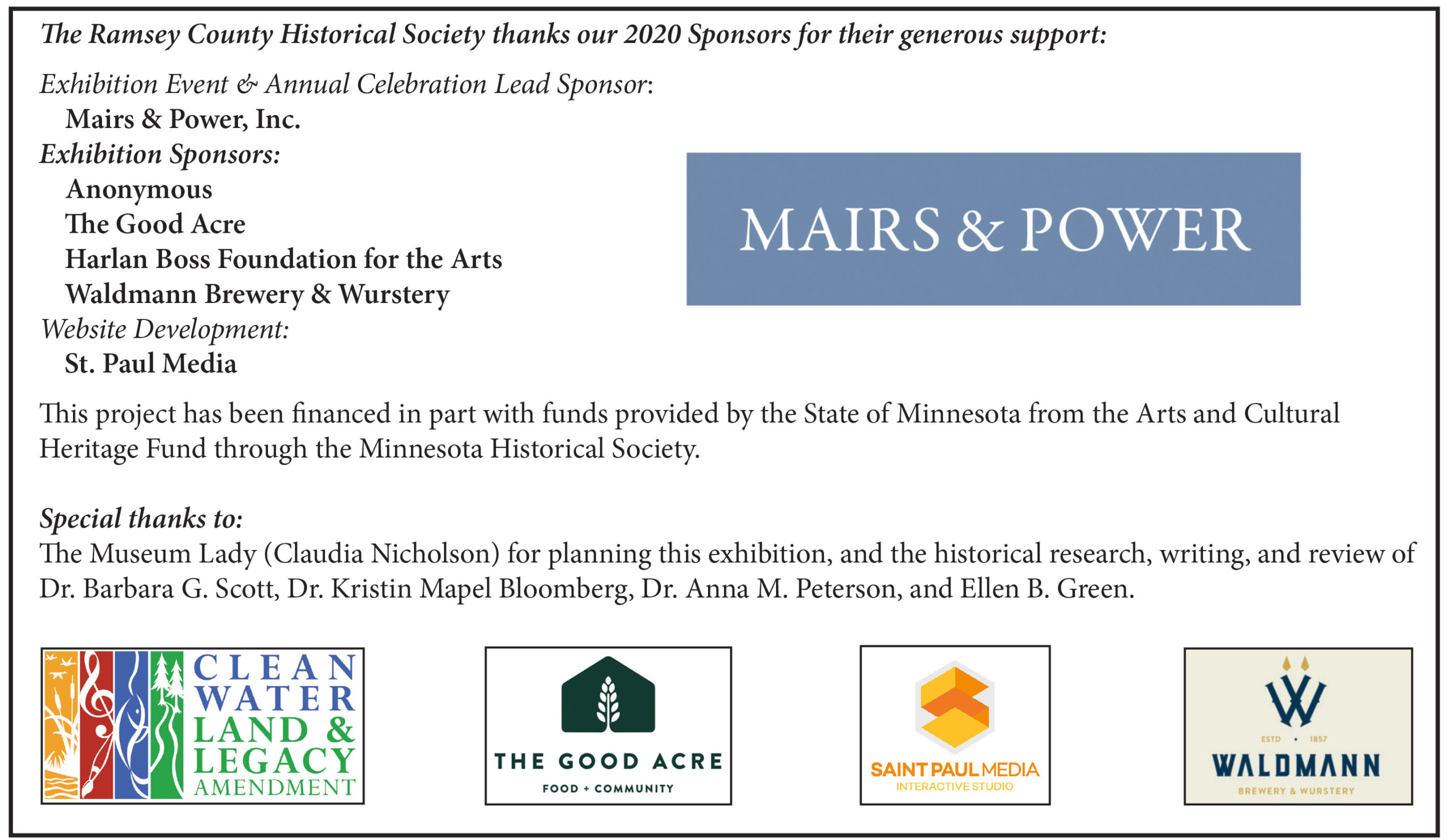 Ramsey County Historical Society
The Ramsey County Historical Society is a 501(c)3 non-profit that presents, preserves and publishes the history of Ramsey County. RCHS owns and operates Gibbs Farm.
Visit RCHS Website