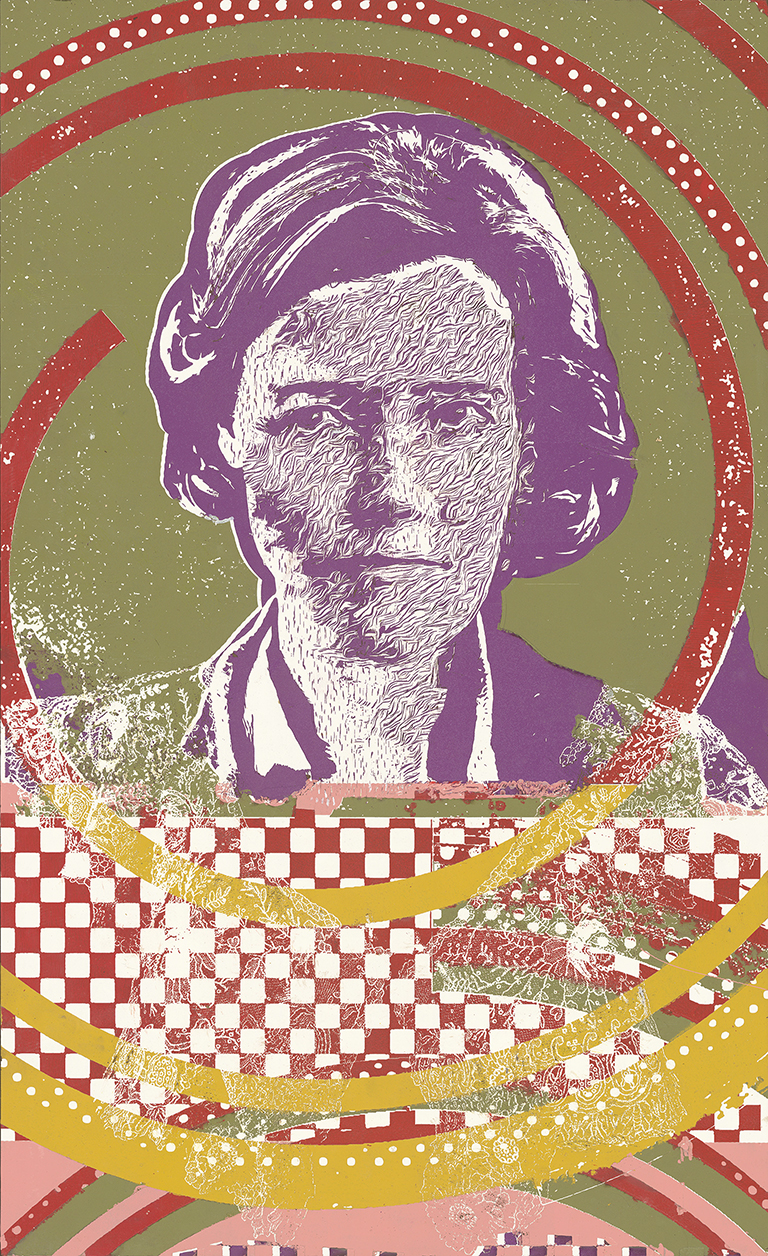 Artist's Statement
As I researched the amazing women who played a critical role in Minnesota's history, I was quickly drawn to Mabeth Hurd Paige. She was an artist and an art teacher. Maybeth married James Paige, a Professor of Law at the University of Minnesota. James encouraged Mabeth to obtain a law degree, which she did at the U of M.
Mabeth would go on to be led the Women's Christian Association in Minneapolis, found the Minneapolis chapter of the Urban League, and in 1922, Paige filed for the office of Representative of the 30th Legislative District of the State of Minnesota. She would win and be reelected four times. What I have always felt is that artists could make great politicians as they think differently and creatively.
I found her ideas and thoughts to be very relevant for today.
I wanted to depict Mabeth in her youth. Reading through a number of her contributions to legislation and committees, I found her ideas and thoughts to be very relevant for today. I also wanted to capture the time when she was still an artist and transitioning to politics.
This piece was created using some heavily manipulated images to make her appear younger. I then use those images to laser cut graphic shapes hand-painted on dry-erase board. It was an honor to create a portrait of someone I respect so much and was so ahead of her time.
Daniel Brevick's Video on Suffrage
Artist's Bio
Daniel Brevick is SR Creative Director with the Mayo Clinic in Rochester, MN, where he leads a team of multi-media professionals creating marketing and products for the world's largest health enterprise. In his free time, he's often in East Africa, where he's active doing projects in the slums of Kenya and Uganda and working to bring peace and restoration to Somalia.
Daniel produces fine art paintings and photography. His work is in several galleries in the US. Using a high-tech laser cutter, he is currently creating new images employing his own innovative techniques. Daniel's art focuses on issues of equity and justice, and these are often the subject of his work.
The world isn't fair, but people can be fair. As individuals we can choose to be fair.